CAMPING LA GRAINETIERE
Rated campground at La Flotte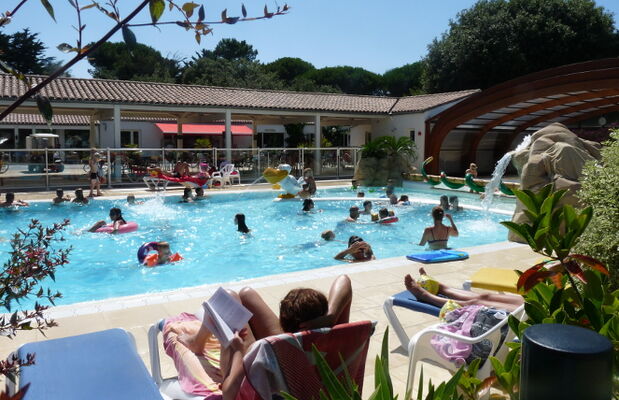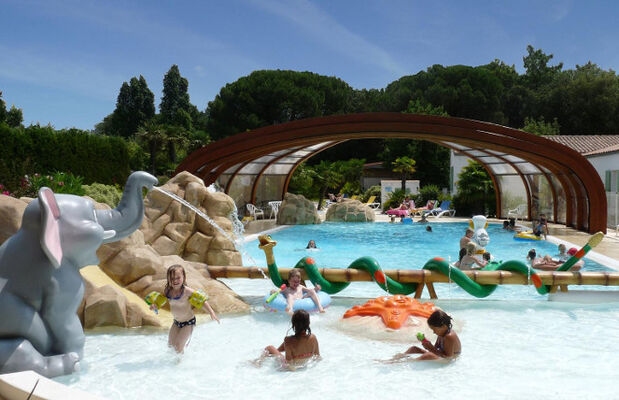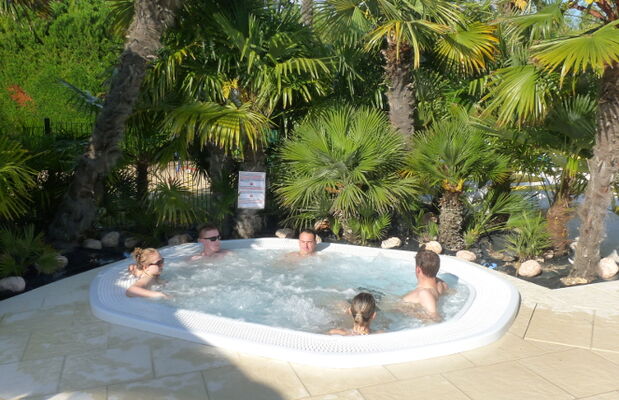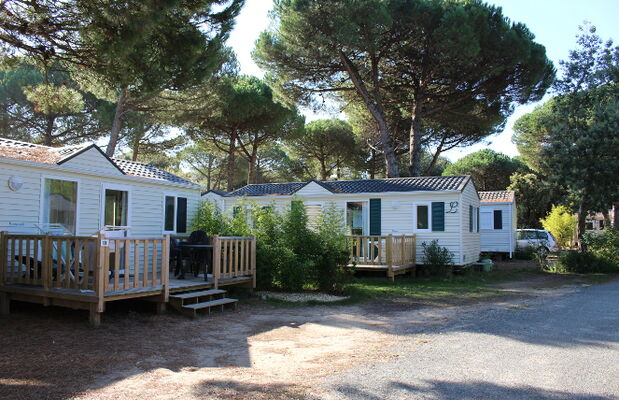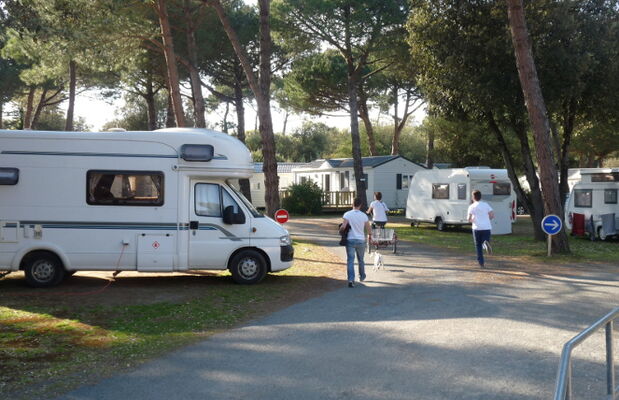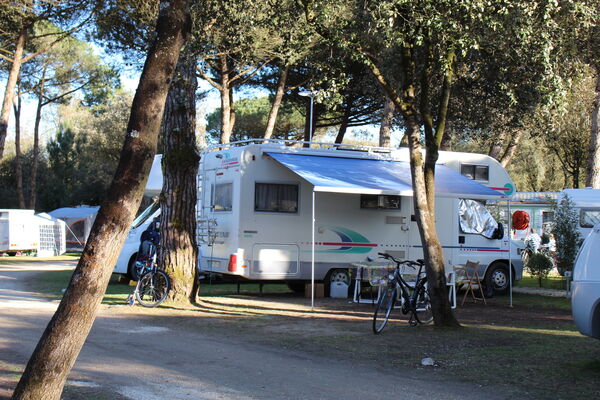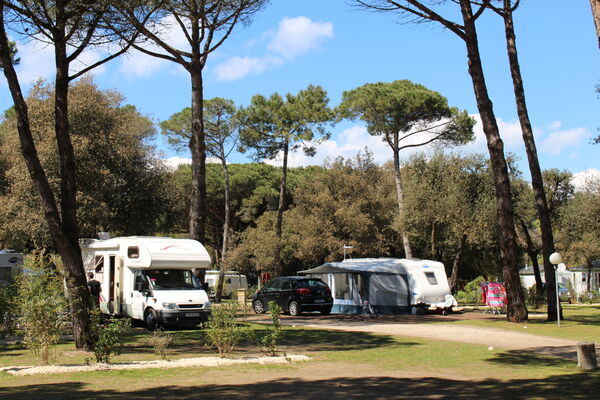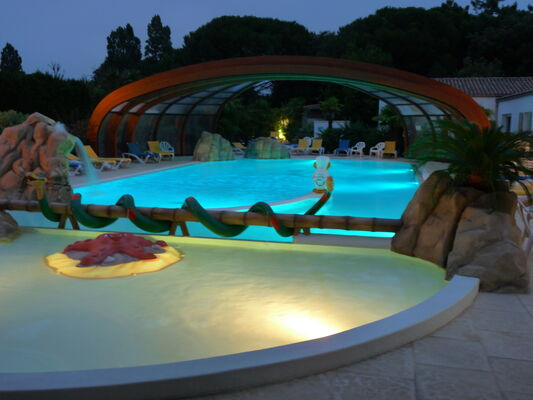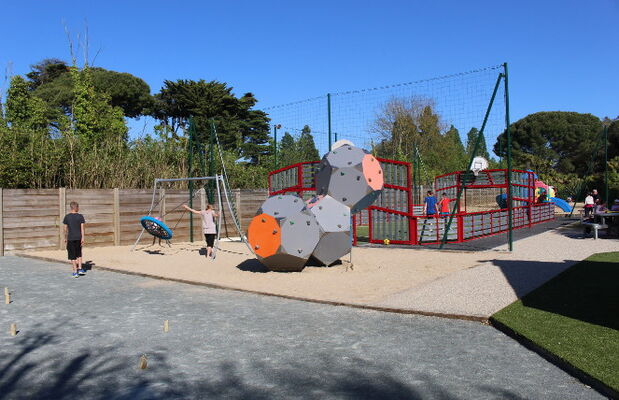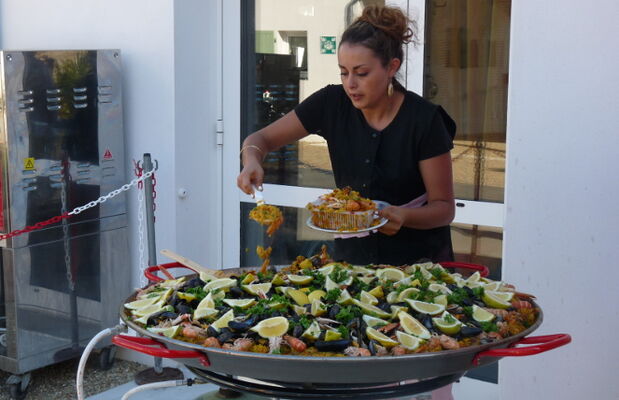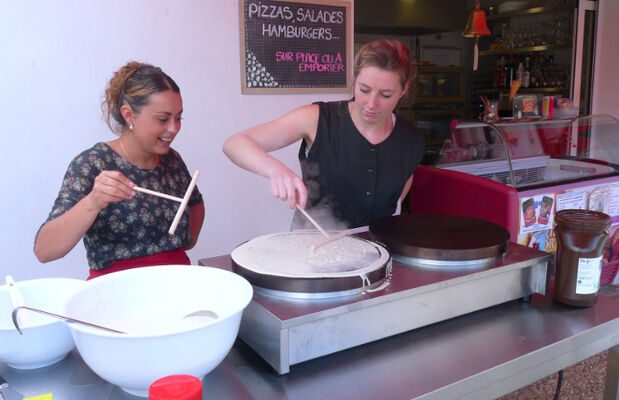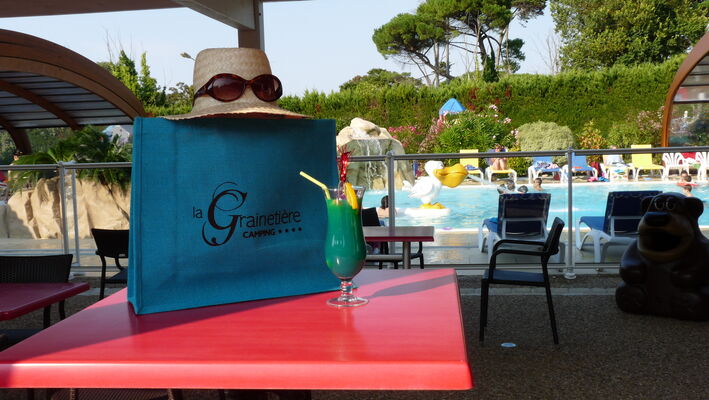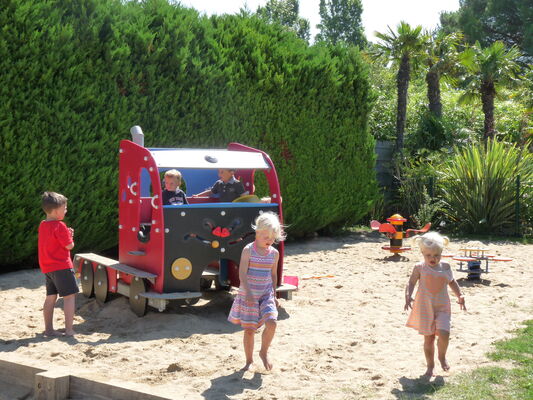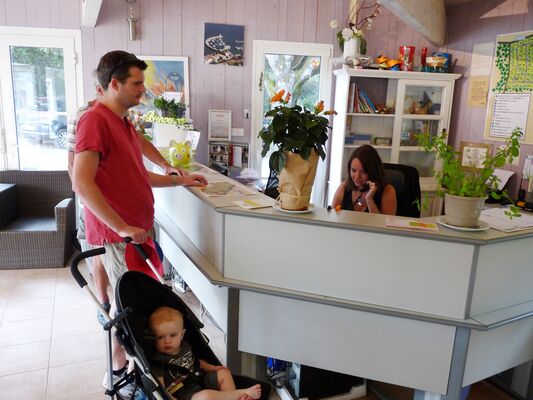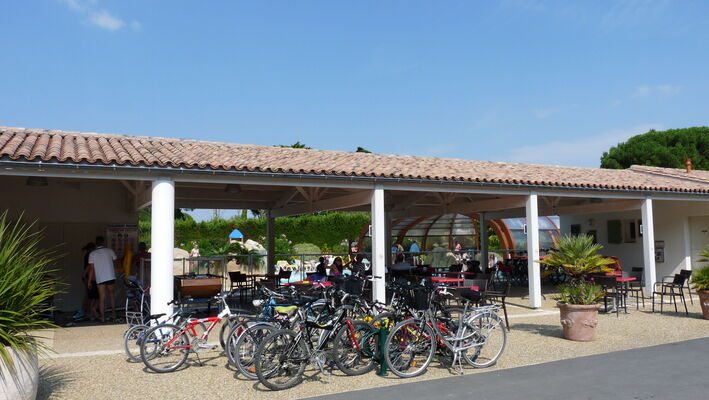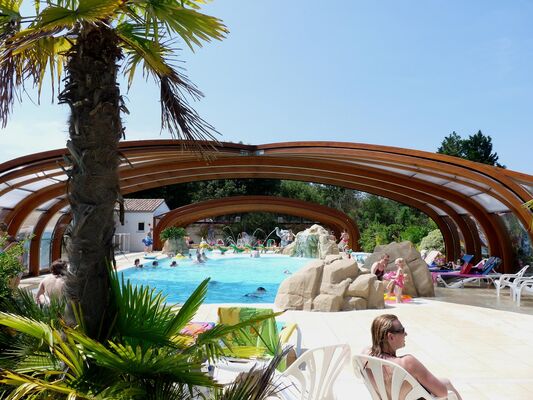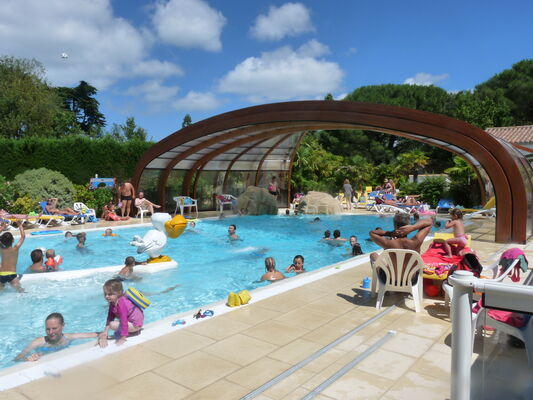 Welcome to La Grainetière – the kids' paradise!

La Grainetière welcomes you for relaxing holidays in a friendly, family atmosphere!

Heated swimming-pool with foldable top, Jacuzzi, bike hire, playground, snack bar offering delicious meals to eat on site or take away, multisports ground, games room, food shop with bread and viennoiseries cooked on site, free Wifi Internet access in all the camping site… Everything is planned for your comfort!

Accès

Airport/airfield

:

Distance de l'aéroport

at

20 km

Railway station

:

Distance de la gare SNCF

at

30 km

Public transport

:

Cocquereau

at

1,200 m

Capacities

Spoken languages

Quality standards

Documentation
Arrangement

16

Rental(s) 6-person mobile home

Rental(s) 8-person mobile home

50

Rental(s) 4-person mobile home

Activities

Horse-riding centre at 400 m
Golf at 5 km
Bicycle hire
Museum at 1.5 km
Public swimming pool at 900 m
Supervised beach at 1.5 km
Petanque
Fishing at 1.5 km
Ski touring
Tennis at 1.5 km
Thalassotherapy at 1.8 km
Vivarium - Aquarium at 30 km
Sailing - Windsurfing at 1.5 km

Equipment

Access for disabled
Playground
Bar
Barbecue
Library
Boules pitch
Boutiques
Water connections
Electricity connections
Motor caravan site
Children's equipment
Jacuzzi
Paddling pool
Children's pool
Billiard room
Games room
Garden lounge
Television room
Half shaded grounds

Services

Animals accepted
Phone box
Children's club
Safes for clients
Basic need shops
Tourist brochures
Gas supplies
Ice supplies
Bread
Mobile home hire
Bicycle hire
Take aways
Reservation of outside services

Amenities

Internet access
Internet access in the rooms
Kettle
Electric coffee maker
Heating
Safe
Sheets and linen included
Kitchen appliances
Oven
Kitchenette
Shared washing machine
Microwave
Refrigerator
Shared clothes dryer
Private terrace
Television
Wifi

Accessibility

Mobility impaired

• 1 mobil-home PMR
From 25 € to 47 €

6 €

From 3,5 € to 4,5 €

Low-season rental rate (Saturday to Saturday)

From 285 €

High-season rental rate (Saturday to Saturday)

1100 €

Low-season rental rate (Saturday to Saturday)

From 450 €

High-season rental rate (Saturday to Saturday)

1120 €
Openings

From

April 1, 2018

until

September 30, 2018

Leave a review about Camping La Grainetiere :
Horrible

Bad

Average

Good

Excellent
Alors cela fait deux ans que je me rend sur l'île un camping très agréable. Très propre première fois que je voit un camping avec des sanitaire aussi propre (ma priorité ce que je rechercher dans un camping) j'y retourne cette été ;)

Un vrai coin de paradis. On y est accrocs depuis 10 ans ! Tous les ans, on y retrouve nos amis.

Un clin d'œil de Belgique

20 ans sur l'île de Ré , 16 ans à la grainetière. Les propriétaires n'ont cessé d'apporter chaque année des améliorations et aujourd'hui : c'est le nec plus ultra : très bien tenu , confortable avec des services agréables:bref que du bonheur .

camping familial; tres calme et agréable. emplacements assez grand.point négatif le bruit de la route.

Excellent séjour dans ce camping où les employés et les patrons se mettent en quatre pour vous être agréables. Un service de qualité, une propreté irréprochable. A l'écoute des clients, n'hésitant pas à prendre quelques minutes pour vous parler de leur Ile, ou, tout simplement par gentillesse, papoter avec vous. Merci de votre accueil, nous vous l'avons promis, nous reviendrons.

accueil, disponibilité, tranquillité, c'est vraiment le camping ou il fait bon venir. (ou il fait bon vivre) c'est un plaisir d'y revenir chaque année. une bonne adresse à conserver dans l'agenda vacances. Michel& Marie-Josée

j'ai séjourné pour la 1ere fois dans ce camping du 13/9/2014 au 24/09/2014 et je ne regrette pas mon choix: mobile home très propre ainsi que le camping, patron et personnel très poli et souriant, piscine propre et chauffée même en septembre; en bref rien à dire et j'ai hâte de les revoir en 2015 car j'y retourne sans problèmes. A recommander. DE BROUX ALAIN-FLEURUS-BELGIQUE

ça fait 7 ans et c'est pas fini !!! Bonjour à toute l'équipe, Eric, Isabelle, Fanny, Morgane et Charlène. Nous passons toujours de superbes vacances chez vous, petits belges que nous sommes. Très heureux de retrouver nos amis, Fred et Val, et aussi vous revoir tous. On adore jouer avec les pieds des filles !!! Hein oui les filles???? Vivement l'année prochaine, en espérant que la météo sera aussi de la partie, comme cette année. Bisous à vous tous, et continuez, c'est super !!!!

Magnifique semaine passer au camping du 1/09 au 8/09. Accueil chaleureux agréable !!!!

super camping, très propre, ombragé avec un accueil chaleureux.

We have recently returned from a two week stay at this campsite and it was the best family holiday we have had to date. The campsite/pool is very clean and nice. The mobile home (3 bed luxury) was spotless and surprisingly modern. There were lots of cycle paths which were accessible once you got your bearings. Get the cycle map as soon as you arrive which you can get from the tourist information office. The only thing I would mention is that there is a busy road outside the camp but once across you are on your way to La Flotte and other cycle routes. Also rent one of their electric BBQs as they are really good and work brilliantly.

Voici un camping aux dimensions humaines sur tout point de vue. Merci au personnel toujours aimable et souriant. Une piscine couverte et chauffée et un jacuzzi dont nous avons profité au quotidien. Bravo à toute l'équipe. L'île de Ré est magnifique et tout est accessible en vélos par de nombreuses pistes cyclables.

Déjà venus il y a 4 ans mais en tente, cette année c est mobil home. Camping propre, très calme, piscine génial pour les petits et les grands, personnel sympa et campeurs toujours gentils et serviables. A refaire le plus vite possible.

camping au top ! super acceuil ,ambiance relaxante, sympatique .propreté irréprochable . Le camping est trés bien situé ,entre la Flotte et Saint Martin(les plus jolies villes de l'ile ) rien ne manque . La piscine est magnifique ,même si on peux regretter une fermeture un peu tot (19h00) Que du bonheur !!!!!

Nous sommes très contents de notre choix ! Location propre et pleine de charme (roulotte). Piscine chauffée et couverte très agréable. Un personnel chaleureux et souriant dès l'arrivée. En vélo nous sommes à moins de 30min de la flotte, st martin et bois plage. En résumé, exactement ce que nous cherchions ! Merci pour cette semaine, nous recommanderons ce camping.

Loved it x

Camping au top!Très bien situé, emplacements de camping agréables et bien ombragés. Les sanitaires sont nettoyés 2 fois par jour donc toujours propres. L'accueil est chaleureux. La piscine est semi- couverte et chauffée ce qui est très bien lorsqu'il fait un peu frais. Par contre il faut mieux réserver à l'avance car souvent complet. De plus, tarifs très raisonnables en septembre pour un 4 étoiles. Le seul petit point négatif est la route passagère à proximité mais au final, on a pas été gêné par le bruit. Nous avons passé de très bonnes vacances!

Bonjour! Merci pour votre message, nous sommes ravis que vous ayez passé un bon séjour! A l'année prochaine!

Ce camping est génial.. J'y suis aller une semaine, et franchement c'était une semaine de bonheur. Je ne voulais pas y partir.. Il est super, en plus c'est tranquille, beau.. Et un personnel très sympa.. Très bien, accueilli. Maintenant j'y vais à chaque vacances... Il est super. Je vous le conseil à tous sérieusement.

nous revenons de ce super camping uo nous avons passé une semaine - que du bonheur -accueil des proprietaires -propreté dans les mobil home - bon emplacement -c'etait la premiére fois ,mais nous y retournerons les yeux fermés - MERCI a toute l'équipe

bonjour à tous nous venons de decouvrir le camping il est super !!!!!!!! pour passer une trés bonne semaine,lepaysage est magnifique espérant que vous pourrez lier notre message bonnes vacances ,gros bisous a tous

accueil très bien, mobilhome très propre, l'ensemble est vraiment bien et la piscine chauffée et couverte : géniale en ce début avril !!! on reviendra c'est sûr !!!

Très bon camping, emplacements grands et sanitaires très propres (souvent nettoyés). Accueil chaleureux. Mais : proximité avec l'une des deux routes principales de l'ile. Pour eux qui ont le sommeil léger...