E.LECLERC - LOCATION DE VOITURE
Vehicle and bike rental , Services
at Saint-Martin-de-Ré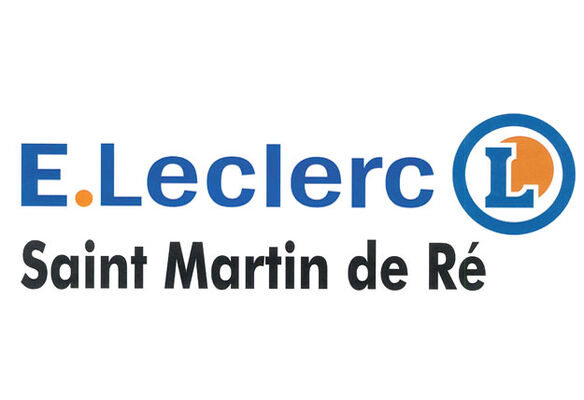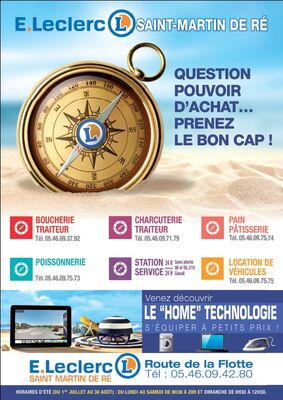 At E.Leclerc, you know that you buy cheaper!

E.Leclerc supermarket in île de Ré is situated in Saint-Martin-de-Ré, Route de La Flotte.

Our services: butchery, pork butchery, fishmonger, bakery, cake shop, caterer.
And also services to make your life easier: car and commercial vehicle rental, petrol station 24 hours a day, mobile phones.


Tél : 05.46.09.42.80 - Fax : 05.46.09.41.60 - www.e-leclerc.com/magasin/st-martin-de-re

Access

Public transport

:

Cognacq Jay

at

500 m

Spoken languages
Leave a review about E.leclerc - Location De Voiture :
Horrible

Bad

Average

Good

Excellent
Absolutely horrible shop. Not like the other E Leclercs I have visited on the mainland and found good. Lots of food still for sale beyond its use by date, lots of flies, filthy car park and extremely unfriendly staff. I won't be going back.

Dear Sir, Thank you for sharing with us your views about our shop but, to have a really constructive approach to this matter,, I would like to have more precise details re. these comments. I will never say we are perfect but it would help if you told me in which part of the store you saw flies and food that was on sale beyond its "best before" date; I would also like to know in which part of the store you met unfriendly staff and what you saw on the car park that you qualify it as "filthy" ; indeed a general negative comment is never really useful and doesn't help improve the service you are entitled to be given as a customer. Best regards.