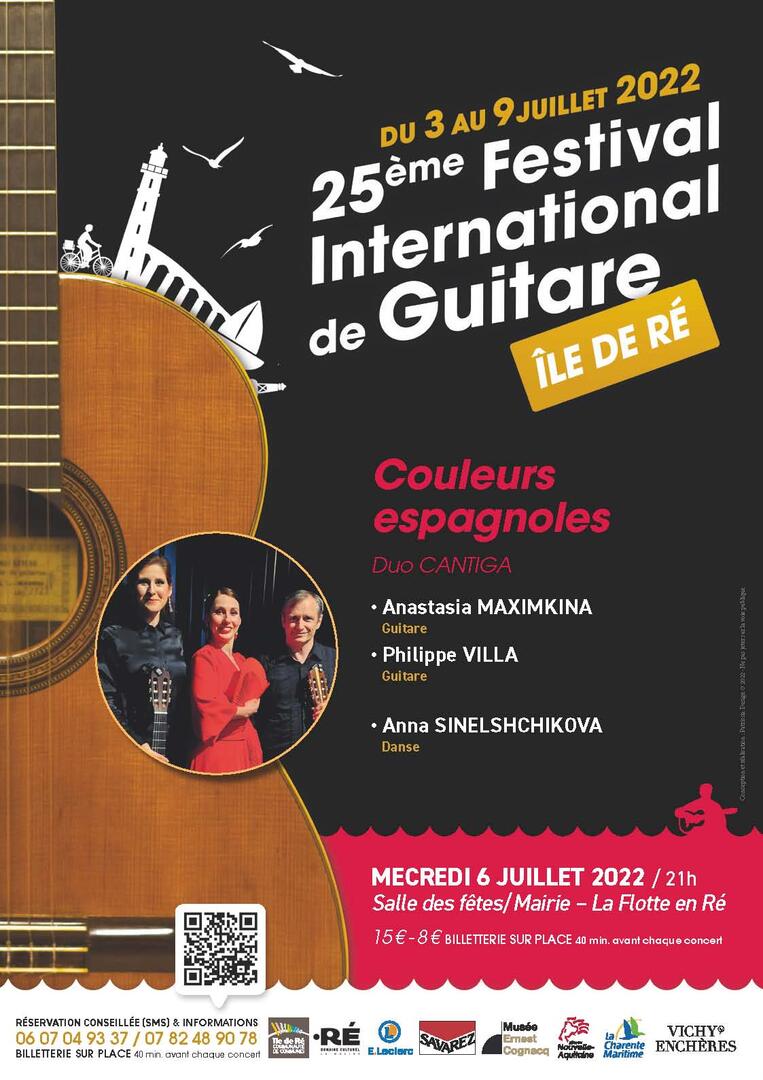 25ème Festival International de guitare - "Couleurs espagnoles"
Cultural , Concert
in La Flotte
Come and discover the many facets of the guitar with the 25th International Guitar Festival in La Flotte !

"Spanish colours".

"Duo Cantiga" with Anastasia Maximkina and Philippe Villa.

Presence of the dancer Anna Sinelshchikova.

- 9pm -
Village Hall / Town Hall

Ticketing on the spot : 40 min. before the concert.