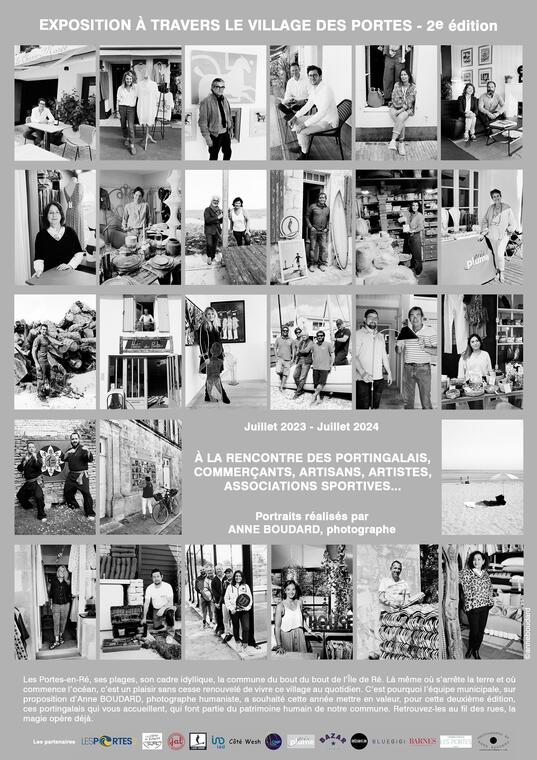 Photo exhibition "meeting the Portingalais"
Cultural , Exhibition , Photography
in Les Portes-en-Ré
Photographer Anne Boudard launches the second edition of her black and white portraits entitled "Meeting the Portingalais".

This edition will highlight the merchants, craftsmen, artists and associations who were unable to participate in the first edition of 2022. Each person photographed will be given a large photo to affix in their shop window or at their workplace. A large tarp will take up, as for the first year, the 25 portraits made and will be exhibited from July 1 on the facade of the town hall.