EGLISE SAINTE-CATHERINE LA FLOTTE
Gothic , Church , Historic site and monument
at La Flotte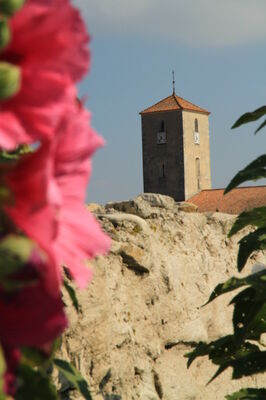 The Sainte Catherine church, was probably the adjoining chapel of the Château des Mauléons, as evidence by the gothic south gate. You can discover the story of the church through the buidling and see the bell that Cardinal Richelieu offered to the parishioner in 1632.
Leave a review about Eglise Sainte-Catherine La Flotte :
Bad

Average

Good

Very good

Excellent
Nous y sommes allés il y a quelques années puisque c'est de cet endroit que sont partis les Gaudreau pour la Nouvelle-France. Comme nous étions chez des amis à Parthenay qui n'est pas tellement loin, nous en avons profité pour aller y faire un saut. D'ailleurs, il y a une plaque commémorative à l'intérieur de l'église qui donne les détails du départ de cette famille. Les bateaux à l'intérieur sont superbes.

Une très jolie petit église, visitable gratuitement sur un fond de musique classique. On peut y admirer de jolis vitraux ainsi qu'une cloche bénite par Richelieu, mais non utilisée. Les bancs et chairs y sont remarquables, par le travail du bois. Pour finir, de somptueuses maquettes de bateaux sont accrochées à la voûte, pour que Sainte Catherine veille sur elles. vous l'aurez compris, un très bon moment en ces lieux.