Lighthouse Chauveau
Historic site and monument , Lighthouse at Rivedoux-Plage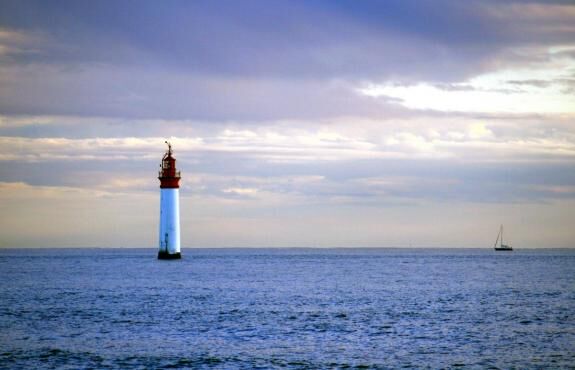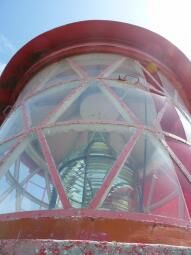 Le phare de Chauveau, face à la pointe du même nom au large de Rivedoux-Plage, est l'unique phare en mer de Charente-Maritime.

Chauveau est construit sous le règne de Louis XIV, sous l'impulsion de Colbert, alors en charge de la défense des côtes et de la commission des phares. Colbert tente de contrôler le trafic maritime, de sécuriser l'une des voies maritimes les plus fréquentées et de fournir aux militaires des postes d'observation. Il s'agit de signaler les dangers des côtes et de guider les navires vers les mouillages de La Rochelle, Rochefort, Ré et Oléron.

LANTERNE PHARE DE CHAUVEAU RIVEDOUX ILE DE RELe phare de Chauveau sera construit entre 1839 et 1842 par l'ingénieur en chef Garnier et l'ingénieur second Potel. Il est situé à 1200 m de la pointe de Chauveau. Il mesure 30,70 m dont 27,30 m au dessus de la mer.

La tour de Chauveau est une construction de forme « trompette ». La base évasée, à profil concave, lui assure une bonne assise et une plus grande résistance aux chocs des vagues. Cette tour tronconique est conçue à la base avec empâtement en fût de chêne, recouverte de maçonnerie lisse, en pierre, peinte en blanc. Elle représente une silhouette d'une finesse étonnante pour un phare en mer, la plus fine de toutes les tours construites en mer.

Évolution à travers les années :
En 1874 : substitution de l'huile minérale par l'huile de colza.
En 1906 : l'huile de colza est remplacée par la vapeur de pétrole.
En 1968 : le phare devient automatisé, suite à l'installation d'un aérogénérateur.

Le phare possède encore tout son mobilier d'époque. Des travaux de réhabilitation et de modernisation sont prévus. En plus de la source d'énergie éolienne, on réfléchit à la mise en place d'un dispositif solaire. Le feu deviendra de plus en plus efficace et peu gourmand en énergie. A ce jour, le phare de Chauveau n'est pas ouvert au public.

ATTENTION : le site de Chauveau est fermé à la pêche à pied tous les ans du 1er novembre au 28 février par arrêté municipal.
Leave a review about Lighthouse Chauveau :
Horrible

Bad

Average

Good

Excellent
There is no review about Lighthouse Chauveau, be the first to leave one !